Have a quick question? We are happy to answer you with no obligation! (We serve the greater Richmond, VA area)
Landscape Design and Installation
The first place to start is the design…
Able Landscape Company can create your personal outdoor paradise. Our experienced designer will create the perfect balance between form and function with minimal maintenance. He will guide you through the entire process from conception to project completion and after care.
Able Landscape Company wants to make your landscape experience the very best it can be. We endeavor to customize each design to meet your unique garden space. As we strive for these goals there are many different variables that we consider before we ever put pencil to paper. Some of these include: light, moisture, and soil conditions; drainage issues; irrigation availability; traffic areas; allergies; children, pets, or pests present; space use goals, client tastes and budget concerns, architecture, client gardening skills; maintenance; proper design techniques and more.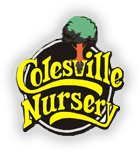 ---
Rick, we are so pleased with the final product! The team was remarkable in that their attention to detail and general respect when they were on site was just amazing. Very professional and high quality.
- Neal Tilghman
Richmond