Able

to Make Your Image Impressive

Able Landscape Company understands that your image is important to your success as a business or enjoyment of your home. Able's experience and resources make us your local expert, providing full quality services by a team of knowledgeable, well-trained professionals. For over 31 years, the Richmond community has benefited from Able's spirit of excellence. We take pride in our work and are committed to accomplishing your vision with a prompt, consistent, and caring team.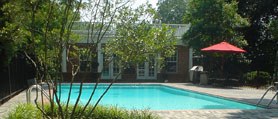 Richmond Virginia's Professional Landscaping Company
Able Landscape Company has been working since 1986 serving Greater Richmond, Virginia. We are a fully licensed, insured, and multi-certified Class A contractor. As a full service landscape company, no job is too big or too small for us. We'll make your image impressive, and we'll keep it that way.
Able Landscape Company has the experience and skill to provide you with high quality service, and we charge affordable, competitive rates. Our highly trained staff will perform your landscape work in a prompt and professional manner while monitoring your landscape for potential problems.
Our Landscaping Services Include: